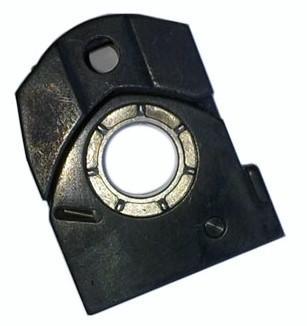 Weihrauch HW100 Single Shot Loader/Magazine
Weihrauch
MAG HW100 SS
Weihrauch HW100 single shot loader/adaptor.
Original/genuine part.
.177/4.5mm and .22/5.5mm calibre.
Single shot.
This has to be one of the best single shot loaders on the market, it automatically flicks open when you cock the rifle, you feed a pellet into it and then push it closed, close the bolt and you are ready to knock targets over.