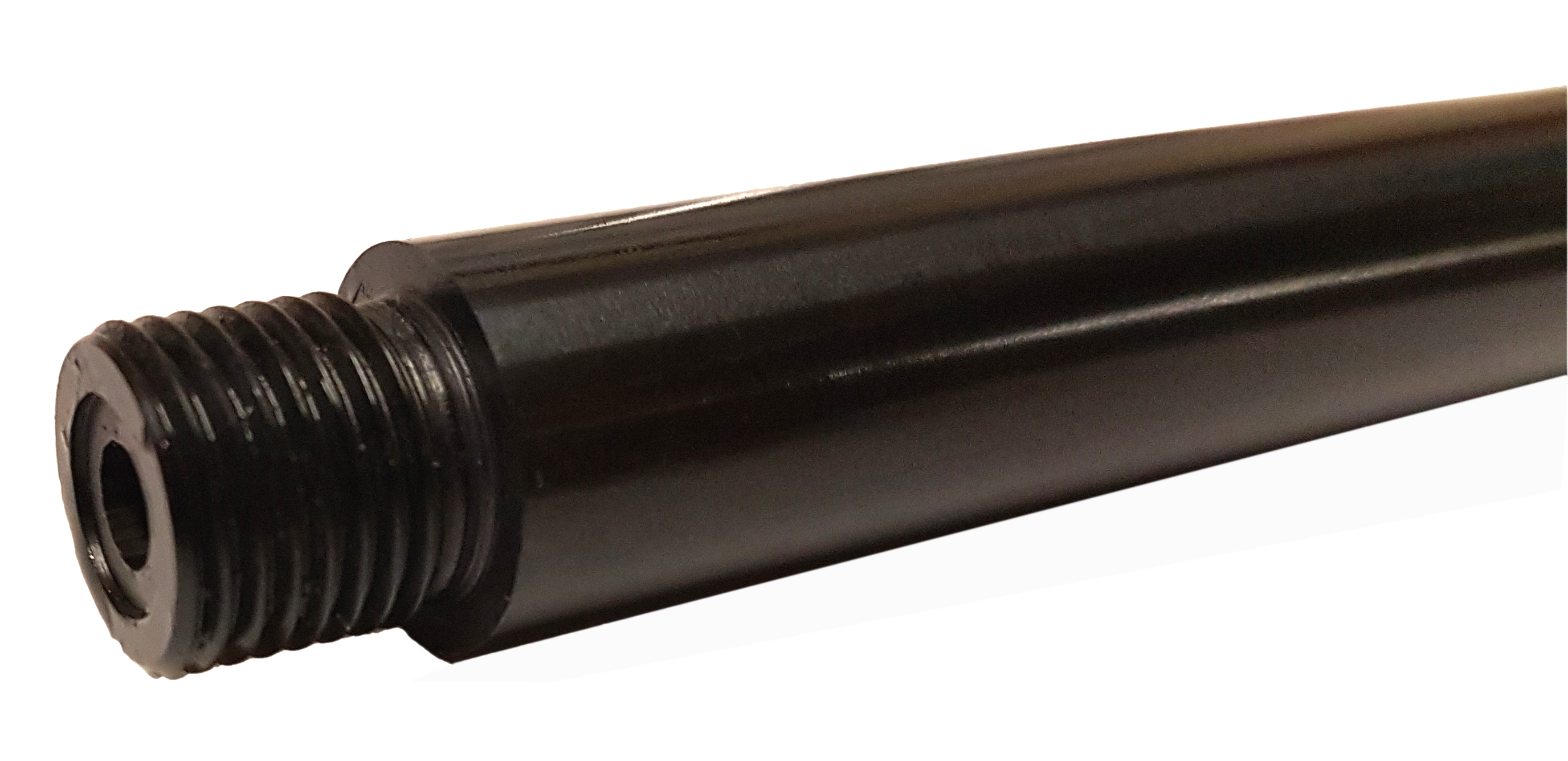 Weihrauch (HW) Barrel Blank 19.5"
Weihrauch
This is a listing for genuine Weihrauch barrel blank.
These are 19.5"/494mm long x 16mm in diameter and available in .177/4.5mm, .20, .22/5.5mm and .25/6.35mm. Other barrels are available from the online store. They are not blued steel and they do not have a 1/2" UNF thread for a moderator/silencer/stripper or any ports. It is a barrel blank, it has not been machined to fit any rifle, you would need to machine it to suit your rifle.
Please note that fitting a barrel of a different length will mean that you need to adjust the power of the rifle to compensate. Shorter barrels tend to be less air efficient than longer barrels but they do tend to have a quicker lock time and are more manoeuvrable. 
Barrel blanks can be posted directly to your home/work address, unlike barrels that have been machined to fit a rifle. 
If you are ordering a barrel blank for shipment outside the UK please research to make sure you are allowed to import and own the barrel. I will not be held responsible for you breaking the laws of your country or state. 
The photo is just a generic photo of a barrel, the barrel blank does not have any machining, it will need to be machined to suit your rifle.