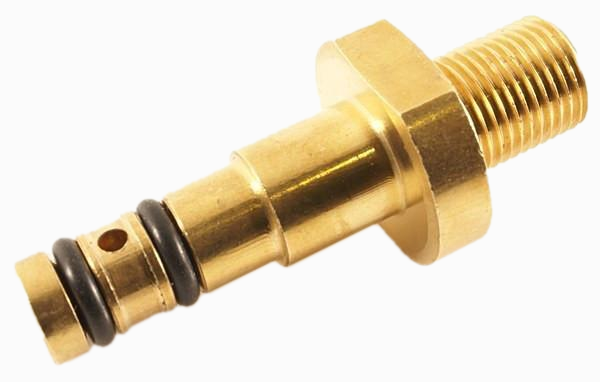 BSA/Gamo fill probe/adaptor - Goldstar SE and Gamo Coyote
BSA
00142
BSA Filling Adaptor for the BSA Goldstar SE and Gamo Coyote.

Quick Fill Charging Probe.

If you want a probe for the BSA Hornet, Scorpion, Ultra, R-10 & High Fill Spitfire & Firebird, please have a look at the other BSA fill probes in the eShop.
They can also be used with the XTX pressure gauge & QF that I sell for the S200 and BSAs.
They are made of brass and have an 1/8" BSP thread on the end to allow it to fit to your pump/fill hose.
It is a good idea to put a small drop of Abbey SM50 on the probe O rings from time to time to prolong the life of the fill probe O rings.