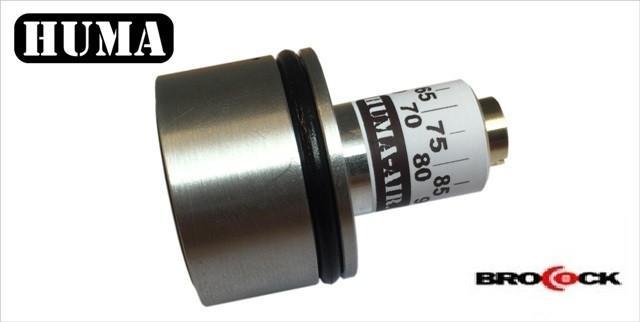 Brocock Compatto HuMa Regulator - Internal - DIY Fit
HuMa Air
HUMA COMP
This is for a DIY fit HuMa internal regulator for your Brocock Compatto, it is suitable for 12ftlbs/16j models and FAC/export models. The DIY fit model is useful if you do not want to post the complete action or cylinder, you are familiar with the workings of your rifle and you know how to adjust the power. If in doubt about the fitting instructions, please seek the advice/services of a professional.
Because this regulator fits inside the air cylinder it makes no difference to the overall length of the air cylinder or the looks of the rifle. It does not involve drilling a breather hole in the air cylinder, unlike some other regulators on the market. You will need to ensure the inside of the air cylinder is well polished to allow the regulator O rings to seal properly. You may also need to modify the transfer port in some models.
Before ordering a regulator, please make sure you have made yourself familiar with the fitting instructions on the "Fitting Instructions" page on the website, you are able/happy to carry out the necessary work and you are able to adjust your power to keep your rifle legal. There are no printed fitting instructions sent with the regulator.
Compatto fitting instructions.
Please make sure the serial number of your rifle over 3000. There are 2 different sizes of regulators for the Compatto, depending on the serial number. Rifles with a serial number below 3000 will need a smaller regulator, which I currently don't stock. If you have fitted a new air cylinder recently, then there is a good chance these regulators will fit your rifle, even if your serial number is below 3000. 
For more details about the regulator have a look on the HuMa Air website.
You will need access to a chronograph to set your power after fitting the regulator.
Please do not exceed the legal limit for your country.