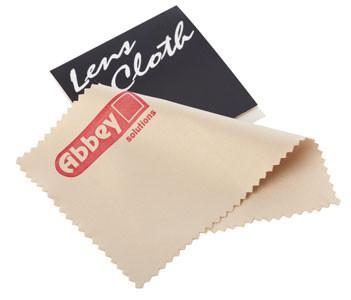 Abbey Lens Cleaning Cloth
Abbey Supply
00125-3
Abbey Lens Cleaning Cloth is a great product for keeping your scope lenses, glasses, binoculars and spotting scopes clean and clear. Keep one in your gun bag, ready for use...
Abbey Supply Lens Cloths are made from remarkably fine microfibers which can be used to clean away dust, dirt and other unwanted materials from your equipment.
Their soft and supple qualities ensure your lenses, scopes, goggles and other equipment can be cleaned without causing any harm.
Benefits:
Easily removes dust and other debris to maximise clarity and vision for the best shooting experience possible
Used with Abbey Lens Cleaner, your scopes will always be kept in pristine condition
Can be used to clean a wide range of glass and plastic items including scopes, goggles, reading glasses, glass cabinets and more...