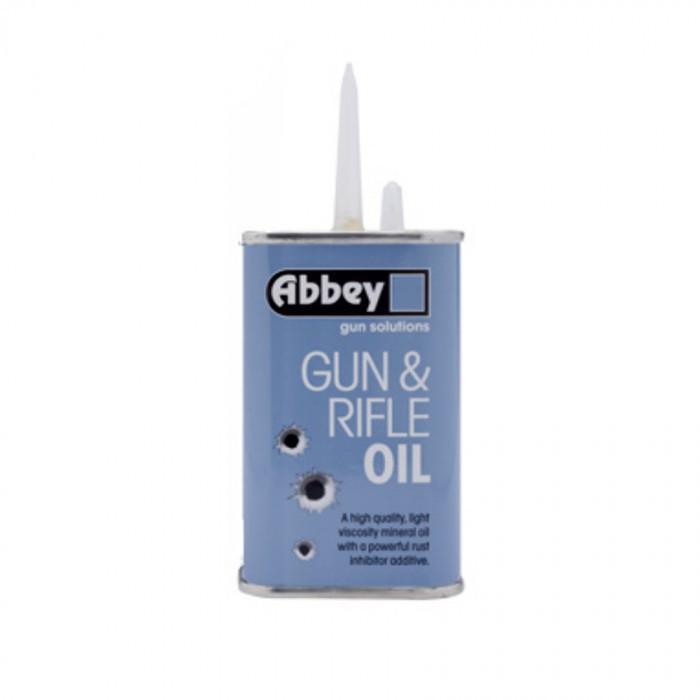 Abbey Gun & Rifle Oil - 125ml tin
Abbey Supply
00125-2
Abbey Gun and Rifle Oil is a great product for protecting the metalwork on your rifle and tools.
It will degrade O rings/seals like most other gun oils do, so it is best to avoid putting it on areas that come into contact with O rings and seals. 
It is a 125ml tin, it should last you ages because you only need a small amount on your gun cleaning wipe/rag.
Abbey Supply Gun & Rifle Oil is an excellent general purpose light mineral oil for all guns, accessories and equipment which requires a light viscosity oil for lubrication. The oil also helps to prevent from rust and corrosion, extending the life of your gun.
Benefits: 
Lubricates
Protects from rusting and corrosion
Penetrates to loosen rust
 An excellent general purpose light mineral oil for all guns, accessories and equipment requiring a light viscosity oil